How it all works
---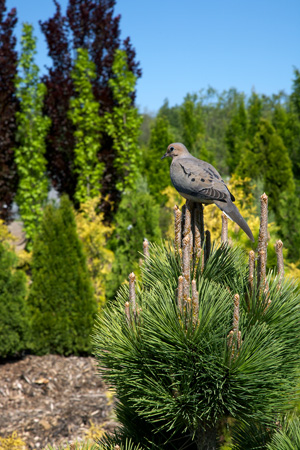 We try to make working with Small's Landscaping as pain free as possible. The first step is to contact us via email on our contact page or to give us a call. From there, one of our designers will return your call or email and briefly discuss the type of project you have in mind. We will usually set up an appointment at this time. We find that it is best for both spouses to be present for the initial (and all other) meetings so all questions can be answered and ideas thoroughly conveyed.
During this initial visit be prepared to talk about your ideas and plans for your property. This is our big homework session! We will go over a book filled with photos of our past projects to determine your likes and dislikes. We will take a walk around your property to discuss what your priorities are and what your grand scheme might entail. The most important thing for us is to make sure our design is a reflection of our clients' needs, wants, and personal tastes. For us there is no such thing as a cookie cutter design. Each client and each space is completely unique just as its landscaping should be. We are always on the lookout for new materials and constantly pushing ourselves to invent perfect outdoor spaces.
Be prepared to talk about your budget at this time. We do not have any minimum requirements, but it is good for us to know what you want to spend so we do not overdesign and therefore go over budget. It is best to be honest about budget as it makes it easier for us to meet your needs and you can be confident we have your best interests at heart.
It saves us time in the design process if you have a plot plan, house plans, and/or a plat of survey. We charge for our design time and the time of our CAD specialist. You can discuss these fees with the designer. Our designers have over 60 years of experience between them so they are very knowledgeable. Just as your time is very valuable to your success, so is ours. By charging for our design time we are able to focus on clients who truly want amazing landscaping. If you just want us to do the design and have someone else do the install you can purchase the design from us for a fee. Be forewarned, we have the most unique collection of plants in Indiana and our work is second to none so it is unlikely that any other installer will achieve the look as intended from our design.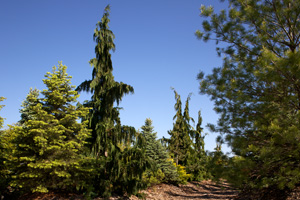 We are happy to design projects anywhere in the country. We can organize labor and deliveries of products. We will stay to supervise the installation and to ensure you get exactly what you asked for. We may even have one of our skilled foremen oversee and assist in the installation process. So far, we have designed and/or installed projects in California, Colorado, Tennessee, Michigan, Illinois, Wisconsin, and, of course, Indiana.
After our initial consultation we will produce a concept drawing. This drawing will have basic themes and many of the plants will be placed, but nothing will be priced. We will meet with you again to make sure we are on the right path before we spend any more time designing something you may not completely enjoy. We find this step saves us time as we can get a great feel for your project.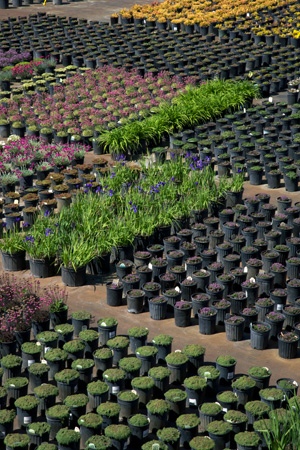 After the concept is approved we will then price out the project. We often design projects in stages based on budget. For example, we might do all of the hardscaping in one phase while the next phase will prepare any planting beds and phase three might have the remaining plant material. These phases can be completed one by one or often clients decide to go forward on several fronts. We will discuss the phases in our initial consult as well as when we meet to go over the concept drawing.
After your project is priced out we will meet again if necessary or we can email contracts. We usually like to meet with our clients because this is when we get the most questions. After you sign the contract/s you will be put on our schedule. We perform work in the order in which we receive it. We require a deposit of 1/3 of your signed contract/s with the balance due upon completion. It is important to note that our schedule can be as little as a week out to several months depending on many variables, not the least of which is weather. Our operations manager will put you on the schedule and inform you when we are getting close to starting. We will have an underground locate done to help ensure we do not hit anything while we dig.
Once we are on-site we do our best to finish in a timely manner. You can always discuss any questions with one of our highly-trained foremen. They are the ones wearing the tan colored shirts. On the off chance they do not know an answer feel free to contact our operations manager or your designer.