Wednesday, April 12th, 2017
---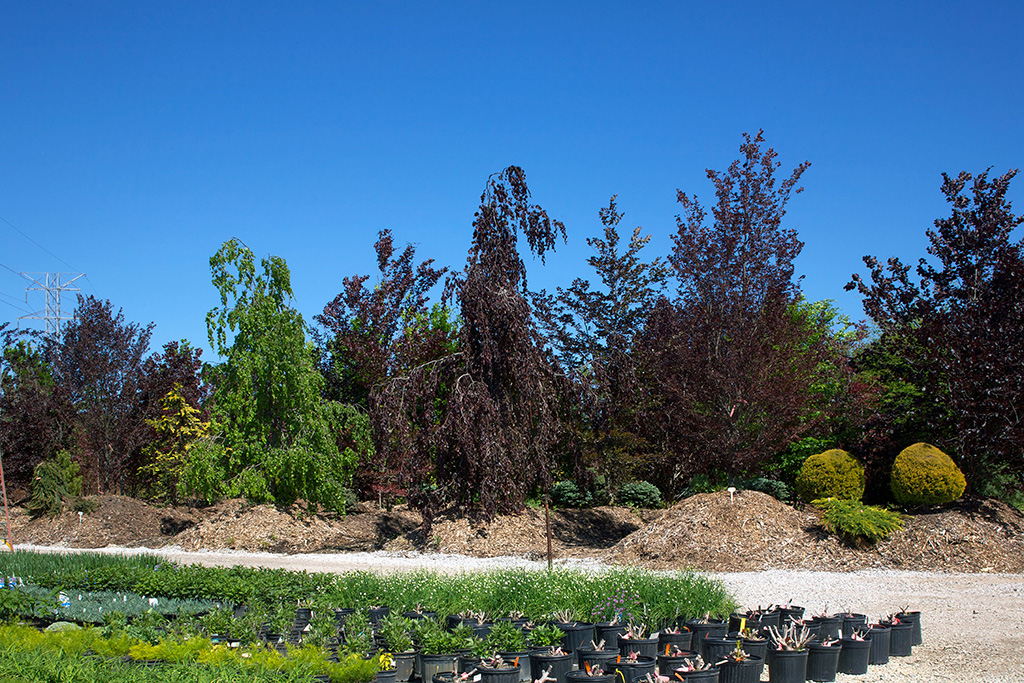 This weekend was not the first evidence of spring but, Wow! What a February. Who would of thought we would be firing up the grill and having a bonfire in February (yeah, I did that). Well, this is NW Indiana and spring surely was not here to stay. Beware of March. We saw everything from an 80 degree day to a blizzard, all of which were hard on not only us, but plants as well.
---
Wednesday, April 12th, 2017
---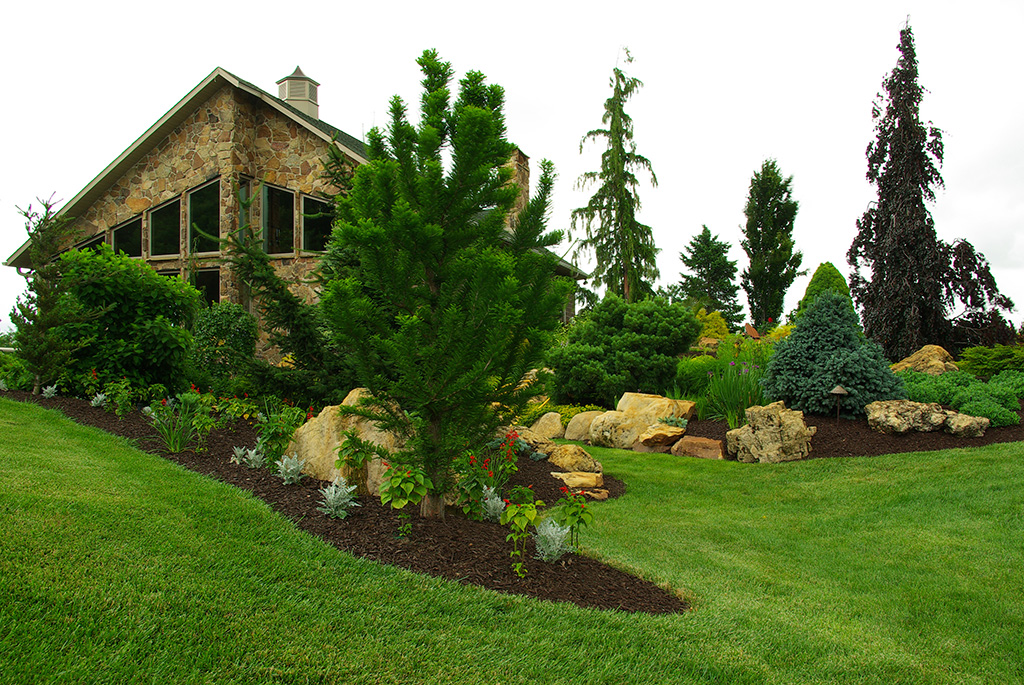 How often do you see right angles and straight lines in nature? Not often in my experience. Nature likes curves. Curves energize a landscape. Wide open curves free the mind with dramatic long views while tighter curves invite your eyes to pause and wonder what is in store around the next bend. Depending on your perspective (isn't that the secret to a well lived life) and distance curves can appear to change shape as you change position. You might notice something completely different whether you are coming or going. A bendable perspective doesn't just hold water in reference to planting beds. Sidewalks, arches, and accent containers all benefit from some bending and shaping.
---
Wednesday, April 12th, 2017
---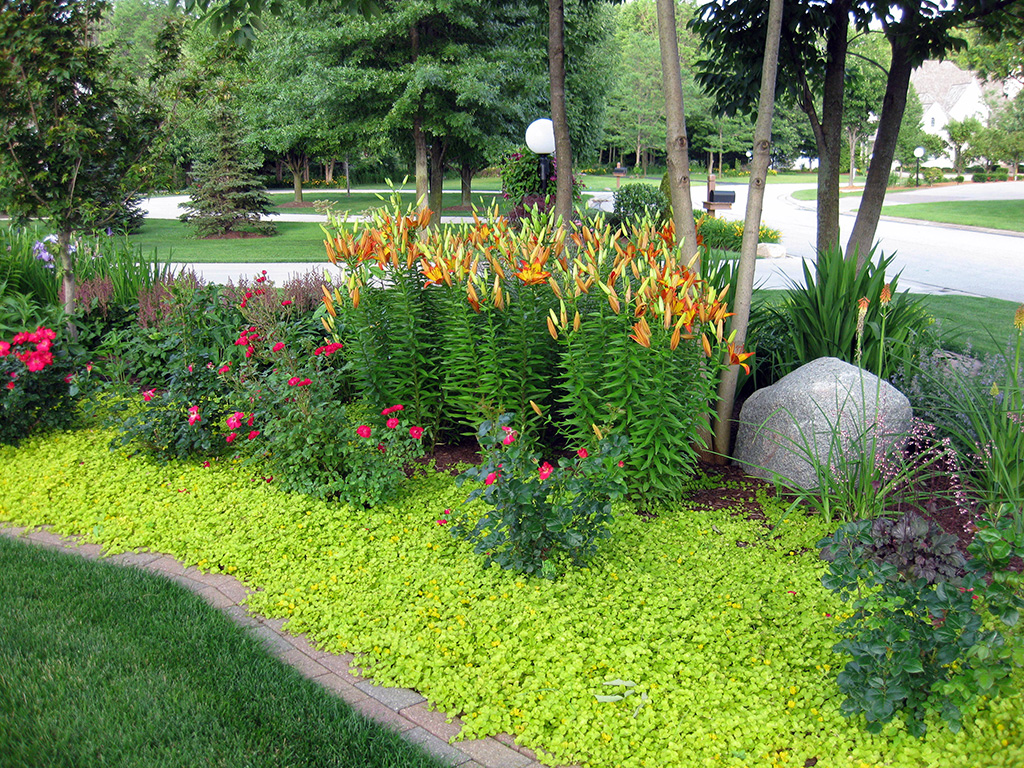 The beds are shaped and smoothed, the trees and shrubbery & flowers are planted, and the mulch is on the ground. Like carpeting in a house, ground cover is the last thing to go into the landscaping. Groundcovers serve more than one purpose in the garden. Undervalued, and improperly used, groundcovers are the Cinderella of the landscape. These plants are living mulch, suppressing weeds, conserving moisture, and reducing maintenance. They are the workhorses of the plant world. Groundcovers add another to your garden by complementing and enhancing the plants they support through variations in color and texture. Smooth leafed groundcover next to something spikey and rough creates visual drama. The subtleties of great landscape design can be witnessed in well placed groundcover.
---
Monday, December 19th, 2016
---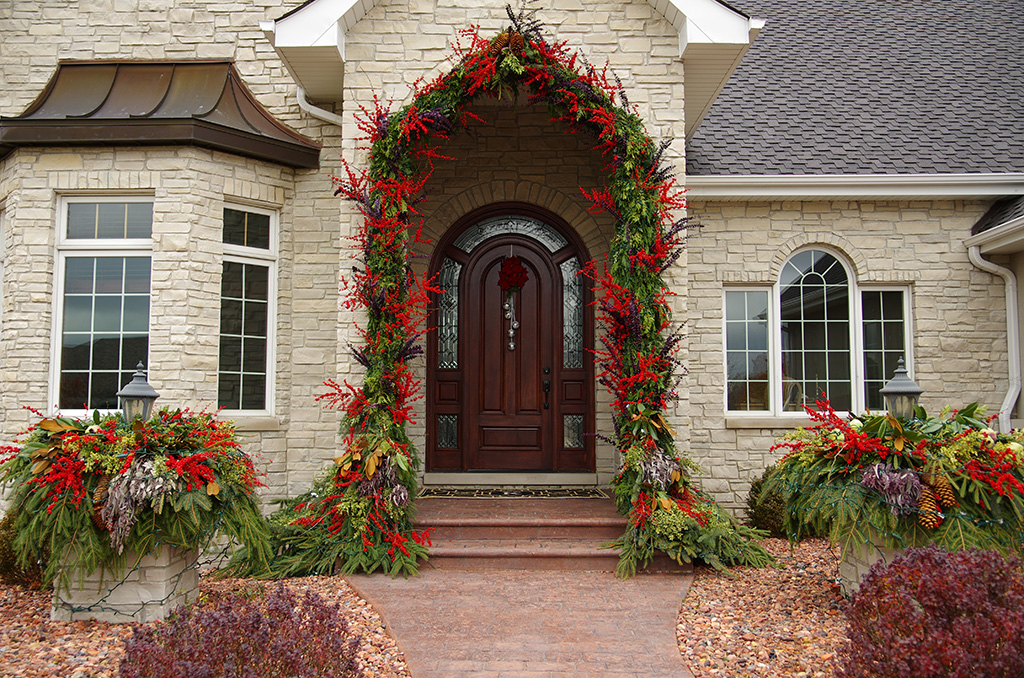 As fall quickly faded to a cold winter we look back on the year with gratitude and look forward to spring with joy. This was our first complete year without our fearless leader, my loving mother, and Becky's partner in crime, Nancy Marshall. Becky has stepped up in her duties and taken the reigns with gusto and bravery all while putting out absolutely fantastic designs at a truly astounding pace. Our crews proved again that they are, by far, the best in the business. They continued their history of excellence creating some amazing installations and providing flawless maintenance work. Of course, Peg has the office running lean and tight and Rhonda has the operations humming along drama free. Nancy would be proud of everyone and that drives us all to be our best every day.
---
Monday, October 24th, 2016
---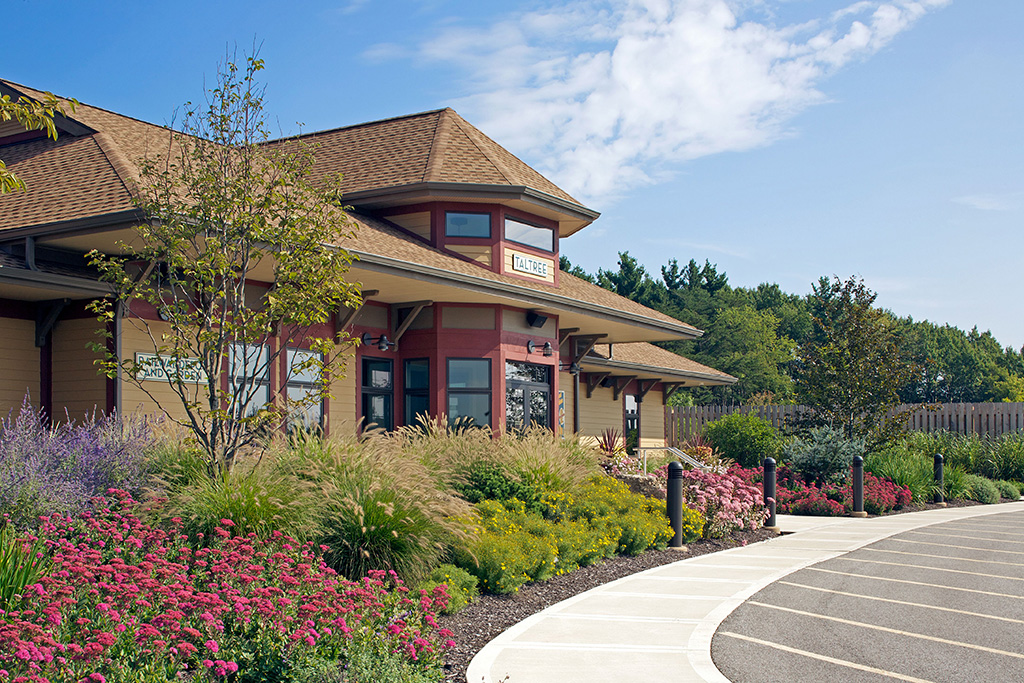 Bogey & McCall, Beer & Pretzels, Wine & Cheese: Perfect Pairings.
Plants too have perfect pairings. They can complement each other in color or contrast in shape, or they may just have the same environmental needs to thrive and grow. One of my favorite fall combinations includes 3 plants; Purple Love Grass, Russian Sage, and Aster. The way the blue of Russian Sage bounces off the Blues of Aster accentuated by the Purple love grass just shouts fall.
---
Monday, October 24th, 2016
---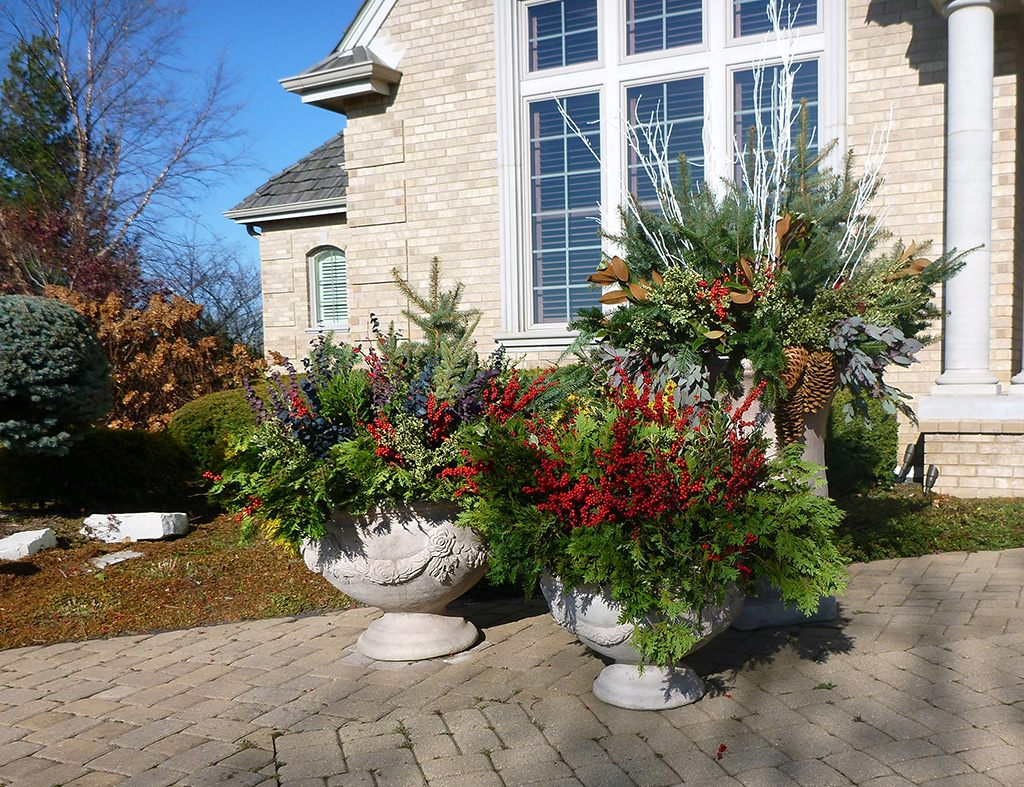 As I look out my window about half of the trees have transformed into gorgeous displays of oranges and reds. Rhonda just finished installing my fall container display and they look wonderful, as they always do. While I am the last person to start looking for the Christmas decorations (just ask my wife) I am actually looking forward to see what Becky and Rhonda come up with for the winter displays. Every year they get more interesting and unique while maintaining just enough tradition.
---
Tuesday, June 28th, 2016
---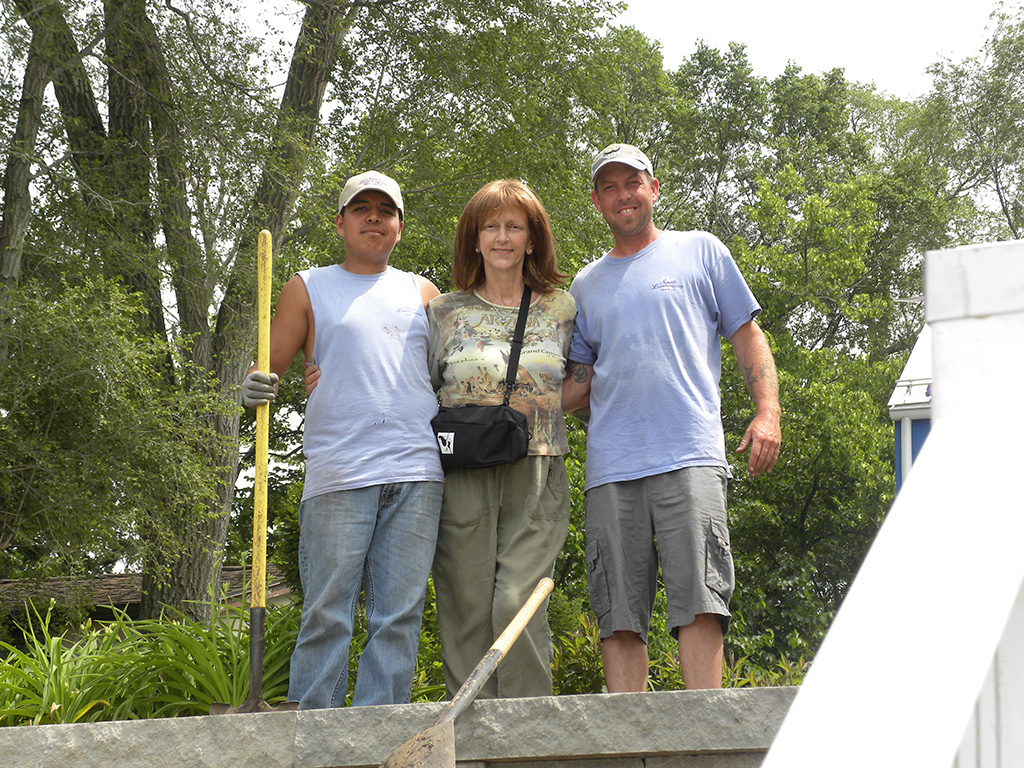 As the heat of summer rolls on our crews are hard at work. We added another hardscaping crew to get our hardscaping work log moving along at a quicker pace. Richard is our new foreman on our "small"er jobs while Pedro is plugging away every day on a massive retaining wall project that will take him and his crew through the end of the month or longer. Jorge and his masters of maintenance are always on their toes to keep your gardens at their best. Of course, Rhonda is keeping the Smalls machine organized and on schedule while dealing with whatever Mother Nature throws at us. Our queen bee Becky is working harder than ever to finish designs and get your bids out for approval.
---
Tuesday, June 28th, 2016
---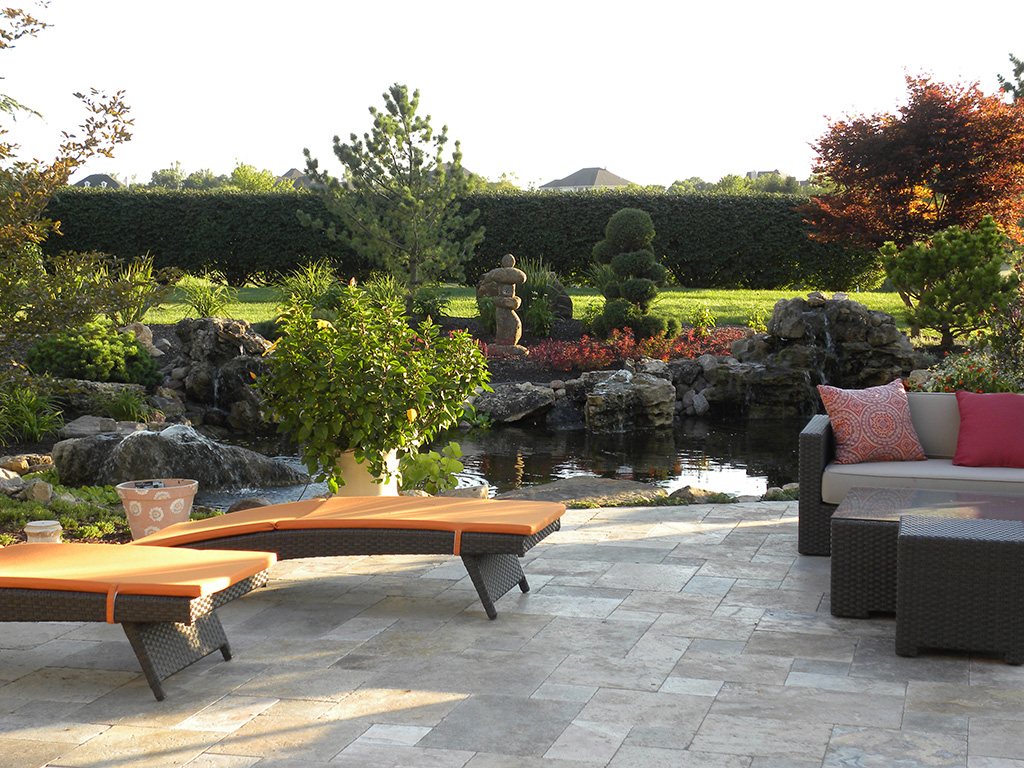 Zen Buddhist priests began creating their iconic Zen gardens for meditation and appreciation of beauty in the late 14th century. At first glance, the Zen garden is very simple. Yet, as one studies the space, the complexity unfolds.
Elements of an Asian garden, the feeling of water with rock, and the raking of gravel to create the ripple-like appearance of flowing water. The role of stone cannot be over emphasized as it is the structural basis of the hardscape design. Other elements such as bamboo panels, fences, and gates are both functional and visual. Water can be added in the form of a trickling fountain or pond. Other common elements include pagoda lighting and Buddha figures of many forms and materials.
---
Tuesday, June 28th, 2016
---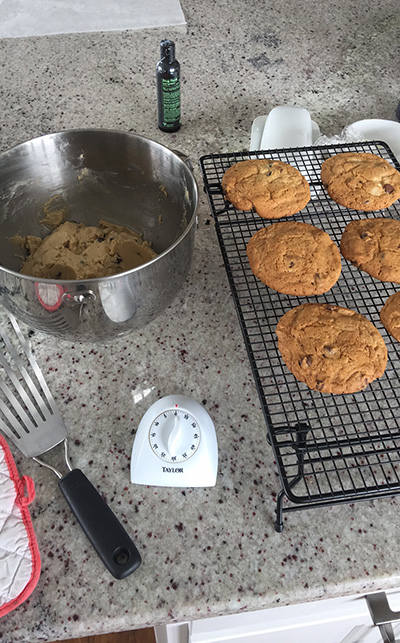 I have eaten thousands of these cookies. My mom used to make a couple batches a week when I was in high school. Between myself and my pals they didn't last long at all. They were typically paired with Tombstone pizzas and Mountain Dew! These are the cornerstones of any fine diet.
Mom(Nancy) used to mix these by hand until the great amounts of cookies required a mixer. She would say they taste better mixed by hand and she went back to hand mixing a couple years ago. You can do whatever you want. I use a mixer.
Mom also used Parkay Margarine. I have experimented with Parkay and Imperial and also butter. I like the butter taste best but the best texture seems to come from using margarine. I haven't mixed the two but if you are feeling frisky, go for it.
---
Monday, March 21st, 2016
---
After a few months of drab winter colors our spirits are in need of a lift. The joyous hints of green indicating emerging daffodils and the songs of the returning birds tell us Spring is about to pounce in full force. One of these coming days (maybe it already happened) you'll be taking that same old drive and where yesterday there was just a haze of green, today there is lush beauty all over the trees and lawns. The first Tulips might just be too much color to bear!
This is the star of another season. The potential is unlimited and the possibilities are endless. As the mercury rises and coaxes you outside to breathe in that sweet spring air it is time to roll up those sleeves and get your blood pumping. It is time to plant!
---