Tuesday, April 1st, 2014
CookingFire PitLandscapingWater Feature
---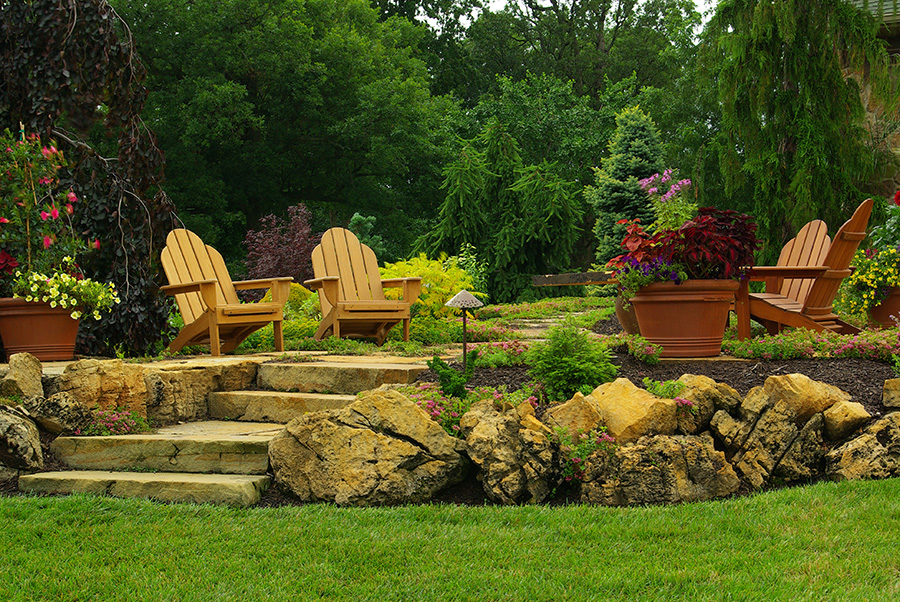 Big or small, inexpensive or extravagant; creating your outdoor space is an investment in your home and your peace of mind. The whole point of creating an outdoor space is to more easily spend time outside in the fresh air. There have been numerous studies depicting the health benefits of being outside. Not only are you getting healthy outdoors, but having a nice outdoor living area helps bring your friends and family together to socialize.
---
Thursday, July 11th, 2013
---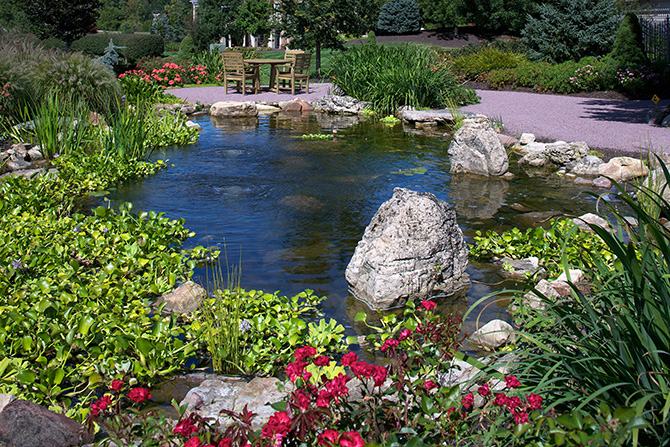 Nothing that lives on this third rock from the sun can survive without water. Water is the one thing that we all have in common. We can't live without it and when we don't have it we lose our minds. Perhaps this is why water features in landscaping are so calming. It must be some subconscious understanding between our mind and the earth. Whatever causes the calming effect, it can be achieved with a water feature in your landscape.
---
Monday, August 13th, 2012
---
Who has ever heard of a pondless waterfall? They are an alternative for the water garden lover. How many times have you hemmed and hawed about getting a pond? Perhaps you have thought, "I don't want a pond because of standing water", "I have a small child and think it is too dangerous", or "I don't want to take care of fish." A pondless waterfall is a substitute for those who may be anxious about getting a pond.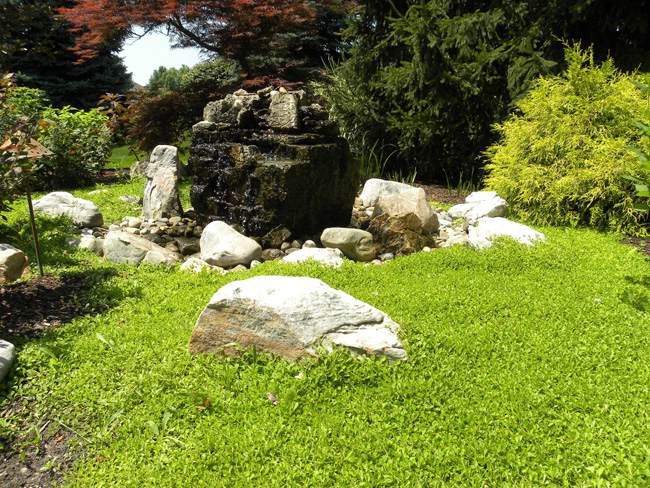 Basically, it is just another way to create a waterfall and stream without the traditional holding pond. Instead, a deep hole is dug and water cubes are installed. The cubes provide a reservoir so that the pump has enough water to pump at all times. The hole is then packed with rocks and gravel and finally filled with water. The water is then circulated from beneath the rocks and gravel by a pump that sits at the bottom of the hole, pumping it to the top to the water rock or waterfall where it is re-circulated into the reservoir. Since the water level never pools up above the level of the rocks and gravel, it gives the appearance of a pondless waterfall.
---