Tuesday, June 28th, 2016
---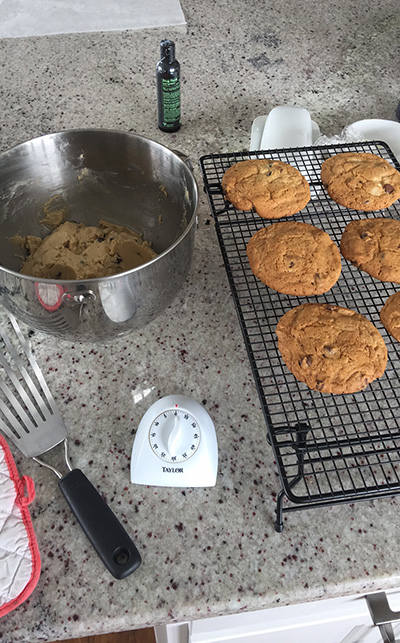 I have eaten thousands of these cookies. My mom used to make a couple batches a week when I was in high school. Between myself and my pals they didn't last long at all. They were typically paired with Tombstone pizzas and Mountain Dew! These are the cornerstones of any fine diet.
Mom(Nancy) used to mix these by hand until the great amounts of cookies required a mixer. She would say they taste better mixed by hand and she went back to hand mixing a couple years ago. You can do whatever you want. I use a mixer.
Mom also used Parkay Margarine. I have experimented with Parkay and Imperial and also butter. I like the butter taste best but the best texture seems to come from using margarine. I haven't mixed the two but if you are feeling frisky, go for it.
---
Monday, October 26th, 2015
---
I can't even believe Becky is letting this cat out of the bag. Becky has been having an annual pizza party as long as I can remember. I recall being a little kid and carving pumpkins in her living room while all the adults were eating pizza and maybe even enjoying an adult beverage or two. She makes pizzas non-stop for several hours as the cast of characters constantly changes with our friends and family catching up from the year's events. She typically has friends in from as far away as California with the longest journey being taken by some family in South Africa!
---
Tuesday, April 1st, 2014
CookingFire PitLandscapingWater Feature
---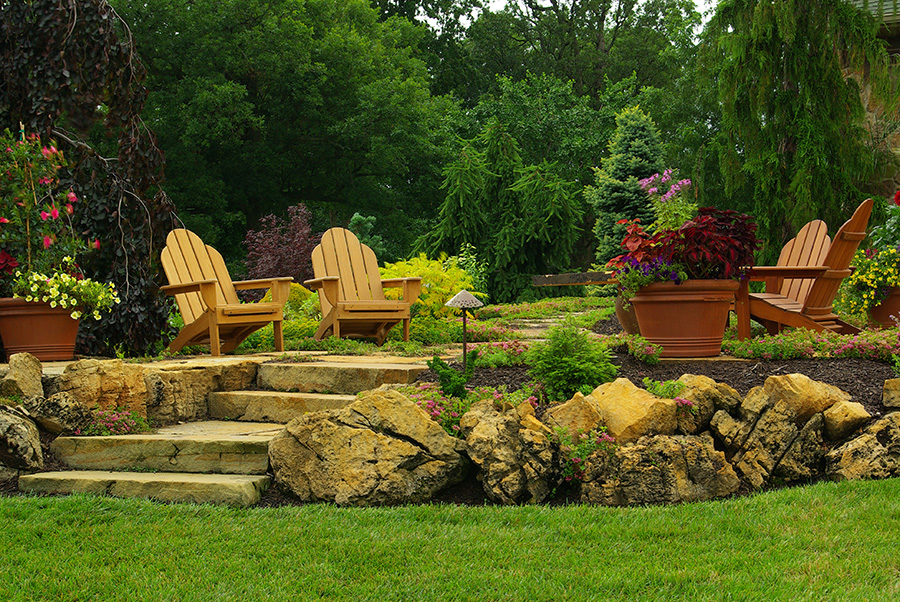 Big or small, inexpensive or extravagant; creating your outdoor space is an investment in your home and your peace of mind. The whole point of creating an outdoor space is to more easily spend time outside in the fresh air. There have been numerous studies depicting the health benefits of being outside. Not only are you getting healthy outdoors, but having a nice outdoor living area helps bring your friends and family together to socialize.
---
Monday, March 3rd, 2014
---
2 Cups Mayo
½ Cup Sour Cream
2 Tablespoons Dijon Mustard
2 Tablespoons Fresh Dill or Dill Weed
2 Tablespoons Lemon Juice
Combine and Chill
YUMMY!!! Great for dipping veggies or as a dressing! Keeps for a long time in the fridge too.
Becky makes it all the time!
---
Thursday, January 30th, 2014
---
This one was a bit of an accident. We discovered this wonderful combination in Arizona of all places; Necessity being the mother of innovation and all that. Best of all, this is super easy and delicious.
Heat up 6-8oz of your favorite cider.
Add 1.5oz of Captain Morgan Spiced Rum
Be careful. This one goes down smooth.
---
Friday, November 1st, 2013
---
I have been enjoying these cookies for decades. They are slightly chewy and very delicious. I remember getting them in care packages in college (and beyond). The key is to not overcook them. Keep an eye on the first couple batches to see how long it takes your particular oven to get them perfect.
---
Monday, March 4th, 2013
---
This is a family favorite that this family has been enjoying for at least 30 years. It is a must try.
---
Monday, August 13th, 2012
---
Ingredients:
1 x 53oz can of pork and beans (preferably Campbells)
1x 13oz can of butter beans
1 x 13oz can of kidney beans
1lb bacon chopped
1.5-2lb ground chuck
1 medium to large onion chopped
1-2 cups Brown sugar
3/4-1 cup Yellow mustard
1-1 1/2 cup Heinz ketchup
Instructions:
Chop bacon and cook until just done. Leave in pan, do not drain.
Add onions, cook until slightly soft.
Add ground chuck, cook until just done.
Meanwhile:
Put pork and beans in large baking pan.
Drain and rinse kidney beans and add them to pork and beans.
Drain butter beans and add to other beans.
Add 1 cups ketchup
Add 3/4 cup yellow mustard
Add 1 cups brown sugar
Add bacon, onion, chuck mix to beans. Mix well.
Adjust flavor by adding ketchup, mustard and brown sugar. Should be tangy/sweet with deep color.
Bake at 350 degrees until bubbly and caramelized.
The recipe is a little vague but I have been making them for years and I do not measure anything anymore.
Becky
---
Thursday, May 17th, 2012
---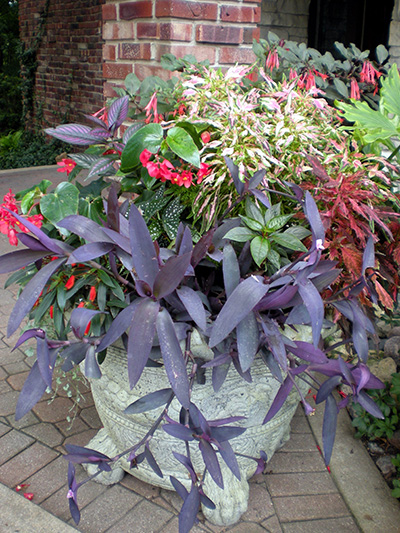 Imagine walking out your kitchen door and snipping fresh basil for the caprese salad to accompany the steaks coming off the grill. Fresh, fragrant herbs can be used all season to capture the essence of summer in your meals. Best of all, herbs are easy to grow in pots. They can be close at hand and easily moved as the sunlight changes through the season.
Some herbal essentials include basil, which grows well with parsley as they both prefer abundant moisture. Thyme, oregano, and sage, on the other hand, prefer dryer conditions and also do well together. Rosemary and lavender grow well and will fill a container on their own. When growing mint, always keep it in a container. It is a bully and can take over an entire garden if planted in the ground. Of course chives can be grown in containers and have many uses. The flowers of the chive plant can even be added to salads.
Let your culinary inspiration come naturally. When the ingredients are fresh from the back yard instead of the store you might find your muse in a pot.
---