Thursday, October 3rd, 2013
---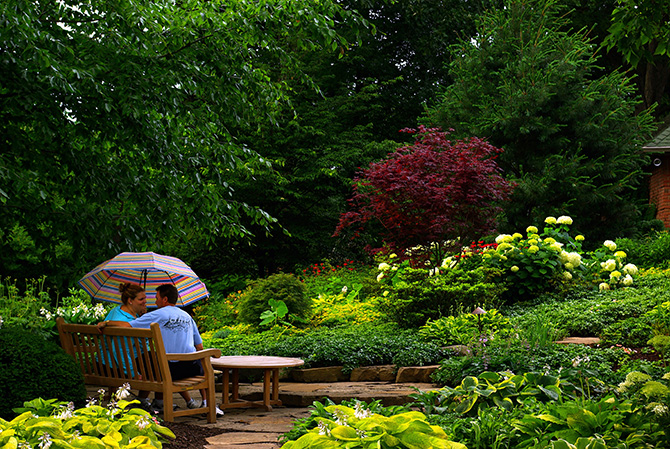 As many of you know, Nancy's house was one of the destinations on the 2013 Porter County Master Gardeners Association (PCMGA) garden walk. It was a beautiful day and the turnout was fantastic. Over 600 people attended and raised almost $5000 for scholarships. The response was so positive we even had a group of 25 come up the next weekend to take the tour as they were unable to attend the scheduled day. Nancy, Roger, and our fantastic team spent many hours preparing the large collection of gardens for the big day. The mulch is fresh, the weeds were pulled, trees were trimmed and bushes were sculpted. It took a tremendous amount of work to prepare for the event and judging by all the ooohs and aaahs, it was worth it. We would like to thank everyone who attended for sharing their time and money in support of the PCMGA. We also want to thank the PCMGA for choosing The Marshall residence for their tour. It is an honor to be part of the walk and hopefully we can be a part of it again in the future.
---
Monday, July 1st, 2013
---
VALPARAISO, IND., July 1, 2013—When Smalls Landscaping's owners learned they had been named North America's Landscapers of the Year by Total Landscape Care magazine, they agreed a celebration was in order. They decided to make it even more special by inviting some furry friends along in the form of an adoption event hosted by Lakeshore PAWS.
The event, titled Small's Bloomin' BBQ Bash, will be held on Saturday, July 13 (rain date is July 14) from 11:00 a.m. until 4:00 p.m. at Small's 12-acre property located at 310 North 325 East in Valparaiso. Attendees can visit with pets available for adoption from 11:00 a.m. until 2:00 p.m. In addition, guests will enjoy delicious BBQ, Figure Eight beers, music, door prizes, golf cart tours of the grounds, and 10 percent savings on all plants, trees, urns and garden ornaments. In addition, Smalls will donate 10 percent of the day's sales to Lakeshore PAWS.
"As pet lovers, we're thrilled to provide a place to bring together prospective pet owners with pets who are in need of a home," shared Nancy Marshall, who co-owns Smalls Landscaping with her sister, Becky Whitacre.
Small's Bloomin' BBQ Bash is free for all current and prospective clients. To request an invitation, please contact [email protected] or call 219.476.7400
About Smalls Landscaping
Sisters Becky and Nancy have a passion for landscaping that was inspired by their father who founded Smalls in 1940. Today, the award-winning company has clients throughout Northwest Indiana and across the United States. Featuring 12 acres of unusual and exceptionally mature plants and trees used in their custom projects with a team of talented designers, installation and maintenance professionals. Whether landscaping, hardscaping, water features, or seasonal decor, Smalls has a highly regarded reputation for artistic designs and quality craftsmanship. For more information, visit www.smallslandscaping.com.
About Lakeshore PAWS
Lakeshore PAWS is a volunteer-run, non-profit organization dedicated to finding loving homes for abandoned and unwanted pets in Northwest Indiana-one animal at a time. For more information, visit www.lakeshorepaws.org.
---
Thursday, June 13th, 2013
---
---
Wednesday, June 12th, 2013
---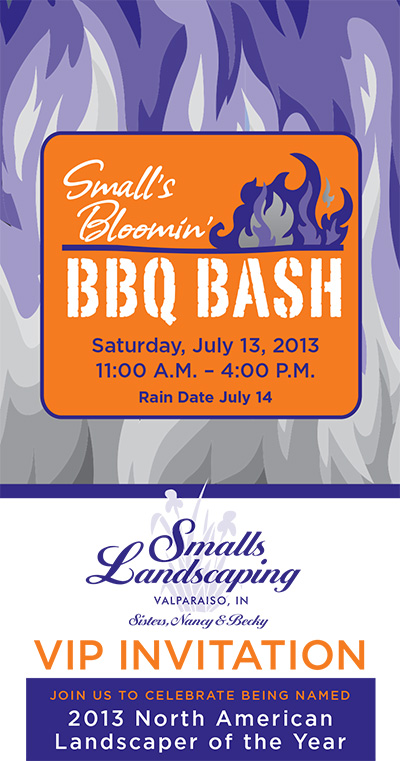 Sisters Nancy & Becky invite you to celebrate Small's Landscaping being named 2013 North American Landscaper of the Year! Join them for a FUN event on their 12-acre property in Valparaiso!
Saturday, July 13, 2013
Rain Date July 14, 2013
11:00 a.m. – 4:00 p.m.
310 North 325 East, Suite A
Valparaiso, IN 46383
Complimentary for VIP invitees and your guests, so bring a friend or two!
Take a golf cart tour of the grounds and enjoy mouth-watering BBQ, Figure Eight beer, wine, music and door prizes valued at $250-$500.*
Save 10% on all plants, trees, urns and garden ornaments. Plus, Smalls will donate 10% of your purchases to Lakeshore Paws who will be at the BBQ Bash from 11-2 with pets to adopt.
*Door prize drawings will take place at 3:30 p.m. Must be 21 years or older to qualify. Need not be present to win. Prizes cannot be applied to prior purchases.
---
Wednesday, May 1st, 2013
---
Haven't you always wondered what an award winning landscape designer's house looks like? Well coming up in on Saturday June 29th, 2013 from 9AM-4PM you will have your chance to walk the grounds at Nancy's Home. There will be a garden walk hosted by the Master Gardeners of Valparaiso. Nancy and her husband Roger have been working on their gardening masterpiece for over a decade. Roger is as passionate about plants as Nancy and their passion shows with surprises around every corner. There are shade gardens, sun gardens, and hundreds of unique and one-of-a kind plants scattered through the property. It will definitely be worth the trip. We can't wait to see you there.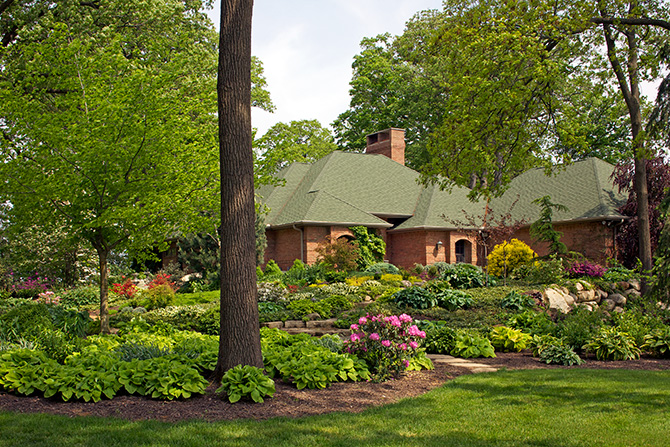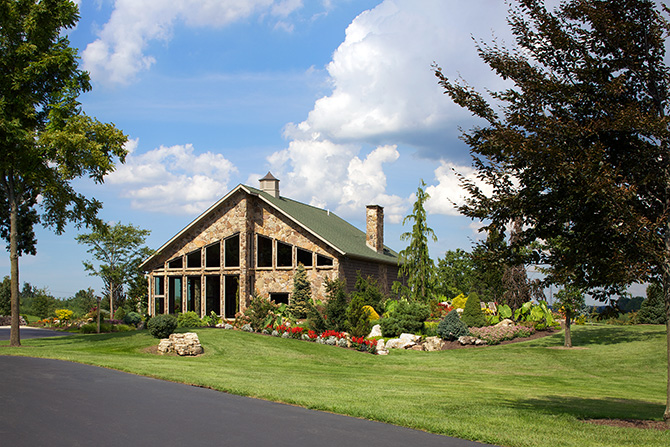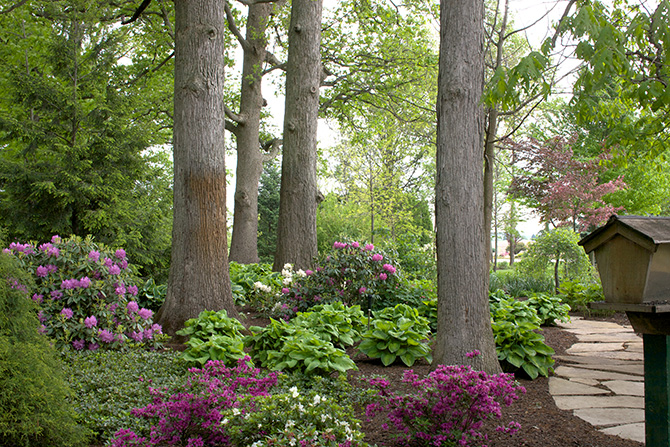 ---
Saturday, July 14th, 2012
---
The rain held off until the last minute and good times were had by all. Thank you all for coming.
---