Thursday, April 5th, 2012
HardscapesLandscapingMaplesTrees
---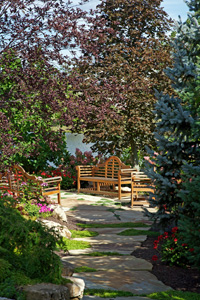 The challenges of this project were grading from front to back without any steps and a need for shade and enclosure. This particular project was developed over a period of one year. A huge commitment for a landscaper and client, but having designed other areas of this property over several previous years we had developed a wonderful working relationship with the client.
Weathered boulders and outcropping were incorporated into the landscaping to create raised planting beds. Mature conifers and specimen trees were installed for privacy and to enclose the yard. A Select flagstone path from the front yard down a gentle slope was installed with a teak bench seating area incorporated midway for the client to rest on and enjoy the view on their way to the lower patio.
---
Wednesday, March 7th, 2012
---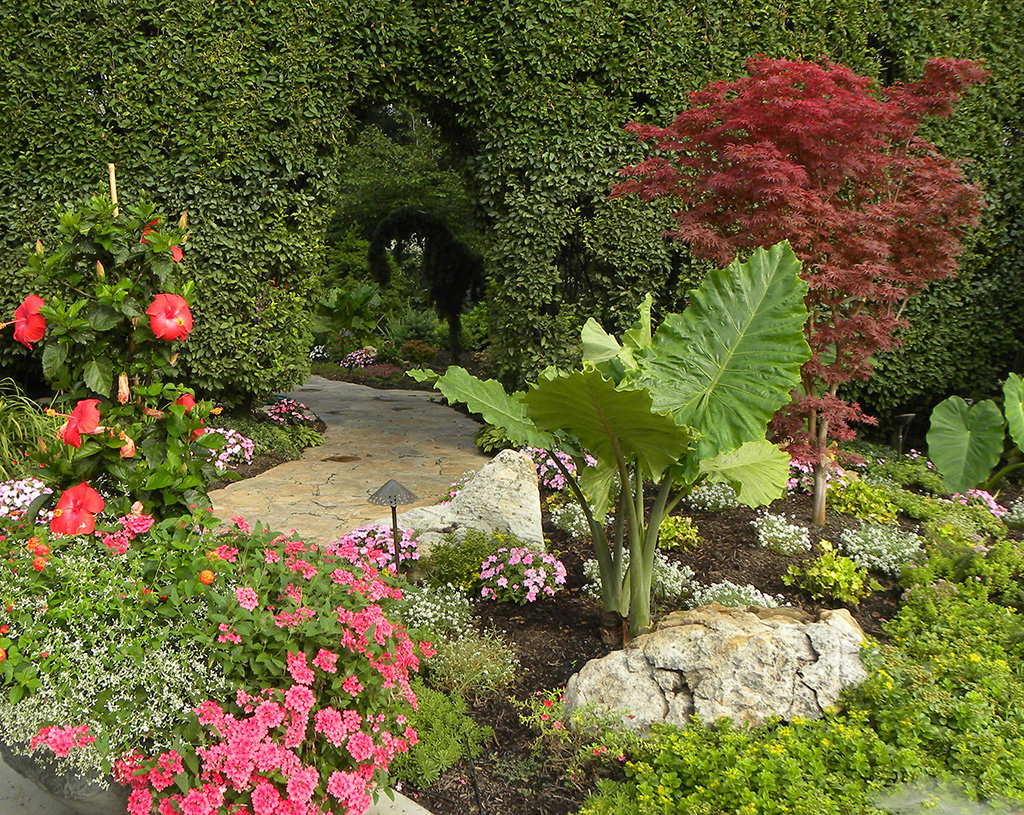 For drawing the center of attention from their beautiful structure in our winter landscape, the mind-blowing diversity of leaf shapes and vivid fall colors, nothing beats Japanese Maples. Whether you need a striking focal point to give your garden that extra wow factor or an anchor for your perennials and especially if you are pondering a treasure for a Japanese themed garden, look no further. Japanese Maples are unrivaled for textural elegance, architectural presence, changing foliage, and autumn brilliance. Japanese Maples have a long history dating back over 400 years in Japan. The first examples arrived in Europe around 1820 and later to America. Over the centuries over 1000 different varieties have been cultivated with names like Lion Head, Sieryu, Crimson Queen and Bloodgood just to name a few. The variations between varietals are astonishing. Some have leaves thin, thread-like leaves while other's leaves are almost round. Colors range from various shades of green to purples and reds. Variegated (multiple colored leaves) varietals are also available. Today's growers are still developing new Maples. One of our growers shared a story of how three specimens he created were dug up and stolen from his garden!
---