Tuesday, April 2nd, 2013
---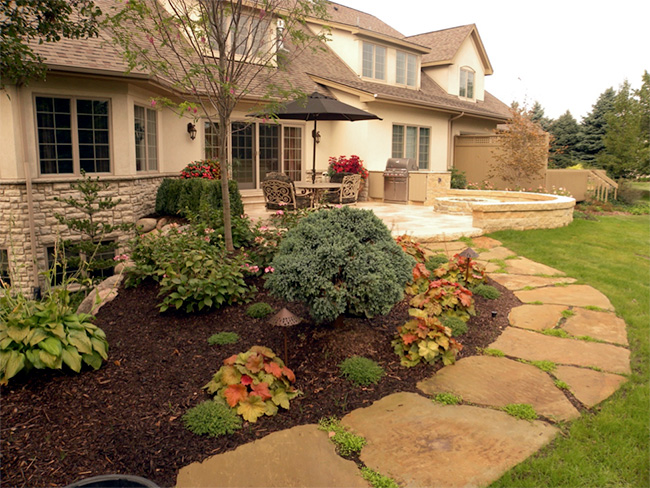 When it comes to hardscaping and stone work there are many steps that go into a successful design and installation. This is a step by step look at an award winning project in Chesterton, IN. This project won the Indiana Nursery & Landscape Association (INLA) 2012 Award of Excellence, Hardscape Installation category.
Wow Small's Landscaping. How did you do that?
Well, let me tell you.
---
Wednesday, February 1st, 2012
---
Open Space Becomes Hardscape Retreat
By Gregory Harris, LC/DBM
When the owners of Chicago Decking, Inc. wanted to provide their employees with a relaxing open space, they were fortunate to have a blank canvas to work with.
Nancy Marshall of Small's Landscaping and her team turned the open space into a private retreat complete with a waterfall, fire pit and extensive trees and colorful plantings.
---