Bigger Is Better! Right?
Tuesday, April 2nd, 2013
---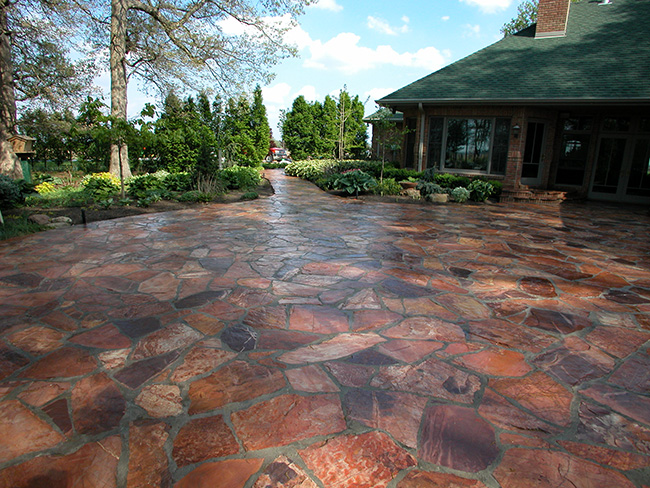 When you are talking about the size of your backyard patio bigger can be better, but not always. There are many variables to consider when figuring out how large you want your patio to be. Do you entertain often? If so, how many people typically come over? You might want a large area for people to mingle. On the other hand, if the patio is smaller the party will be more intimate and likely to bring people together.
Do you have outdoor dinner parties? Or if you have a large family are you going to want to have outdoor meals? Large tables and patio chairs take up a lot of space so the patio needs room for people to not only sit and eat, but also move around the furniture for other purposes. Oftentimes we set up patios to have different seating areas. There might be a place to have a cocktail or some dinner while another spot would make a nice spot for a firepit or the bbq grill.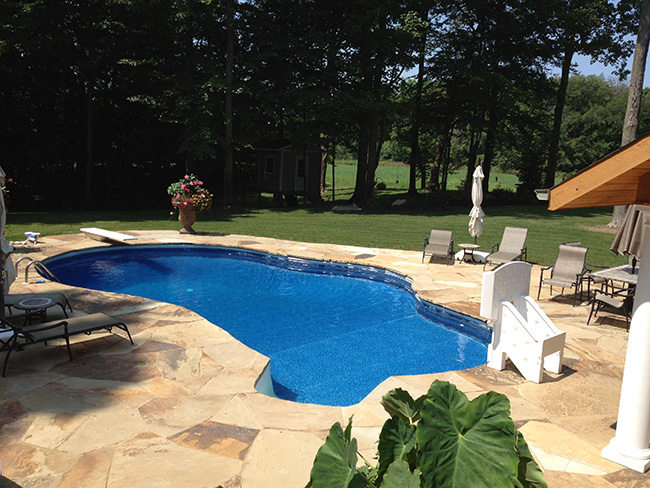 Do you have children? If so, will there be enough room for them to play in the grass when the patio is done? Are you going to want to place a sandbox or playhouse on the patio? If that is the case you need to think about the future also. Patios last forever while sandboxes are only useful for a few years. When the kids get older the space will transition. As you consider what you want for your yard keep in mind the various activities that take place in your yard. You will want to get the most functionality as possible while keeping everything aesthetically pleasing.
The patio featured here belongs to a couple in Chesterton. They are retired and spend time with their grandchildren as much as possible. They had an old wooden deck that was original to their home. It was oozing sap from the decking and was generally out of shape. They wanted an outdoor living space they could enjoy for years to come. We came up with a design that includes a grilling area with cabinets and granite countertop. The homeowner wanted a fire pit to extend the outdoor season but did not want to deal with stocking and carrying firewood. That challenge led us to installing a natural gas fueled fire pit with fire glass. There is no smoke and the natural gas comes from the house supply so there is no maintenance whatsoever. The seating area has enough room for the family to come over and enjoy outdoor meals. The patio is not so big that it is out of scale with the home or the neighbors, but it is just the right size to accomplish everything the homeowner wanted.
---
---