Glamorous Perennial Hibiscus
Monday, March 4th, 2013
---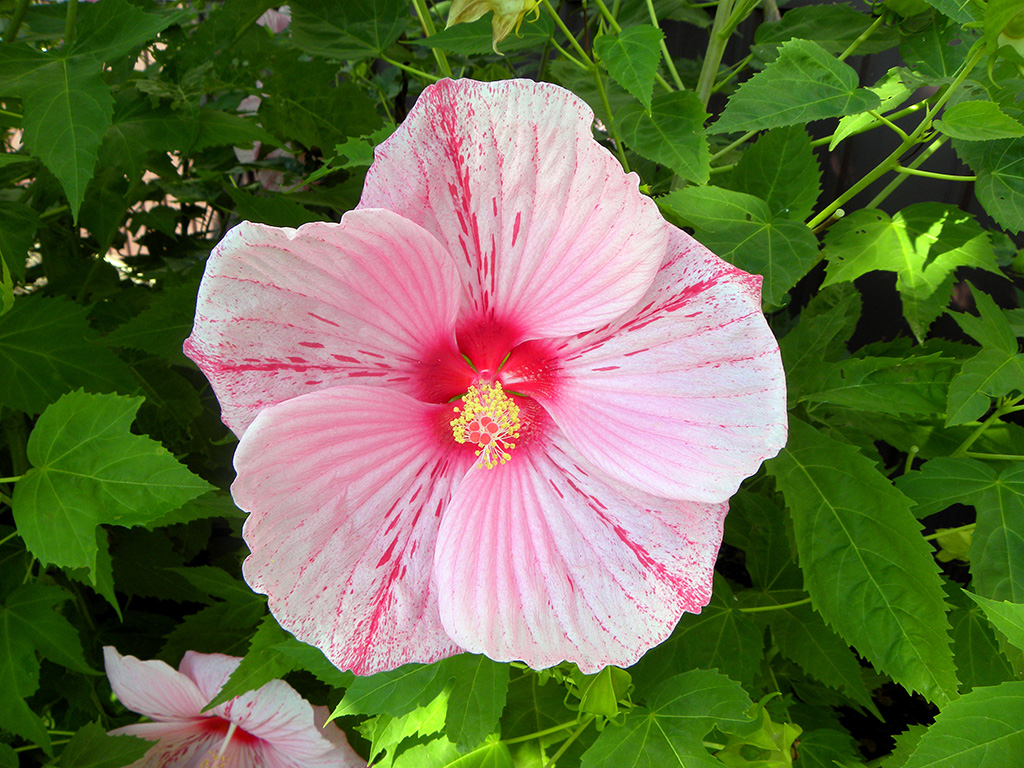 As many of you may know by now. We are on a never ending quest for new and interesting plants. Yet again, we have found them.
Few things make a statement in a garden quite like the glorious Hibiscus. Their gorgeous, lush foliage and enormous, vibrantly colored blooms are irresistible to birds and butterflies. The look of the tropics can be right at home. Hibiscuses bloom again and again during the growing season and are easy to care for too. So grab a glass of your favorite summer beverage and sit back and relax in your garden oasis.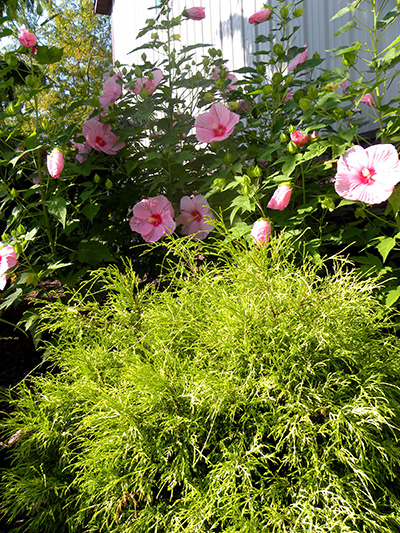 These are a few of the varieties we have in stock this year:
Cranberry Crush; A spectacular plant that forms a short mounding clump of deep green foliage covered with a bounty of dark, cranberry/red wine colored flowers.
Fantasia; Enormous, ruffled 10 inch satin rose-pink blooms grow on compact, Maple-shaped foliage.
Midnight Marvel; Awesome, dark, purple-tinted maple-like foliage highlights the platter sized blooms of scarlet red which open from black/red buds.
.. and saving the best for last
Royal Gem; Royal Gems took over 20 years to develop and refine. It shows! It is one of the only varieties with oval shaped leaves. The foliage transitions into a deep purple when planted in full sun. This transition provides a lovely contrast to the massive 12″ pink blooms. Royal Gems only grow to be about three feet tall so their proportions are fantastic.
Perennial Hibiscuses, not to be confused with Tropical Hibiscuses, are slow to come out of dormancy in the spring. They usually do not show up until the end of May or early June when the soil warms up thoroughly. They are a great plant. They are easy to care for and year after year their color will knock your socks off.
---
---