Hardy Hydrangeas for Fall
Thursday, October 3rd, 2013
---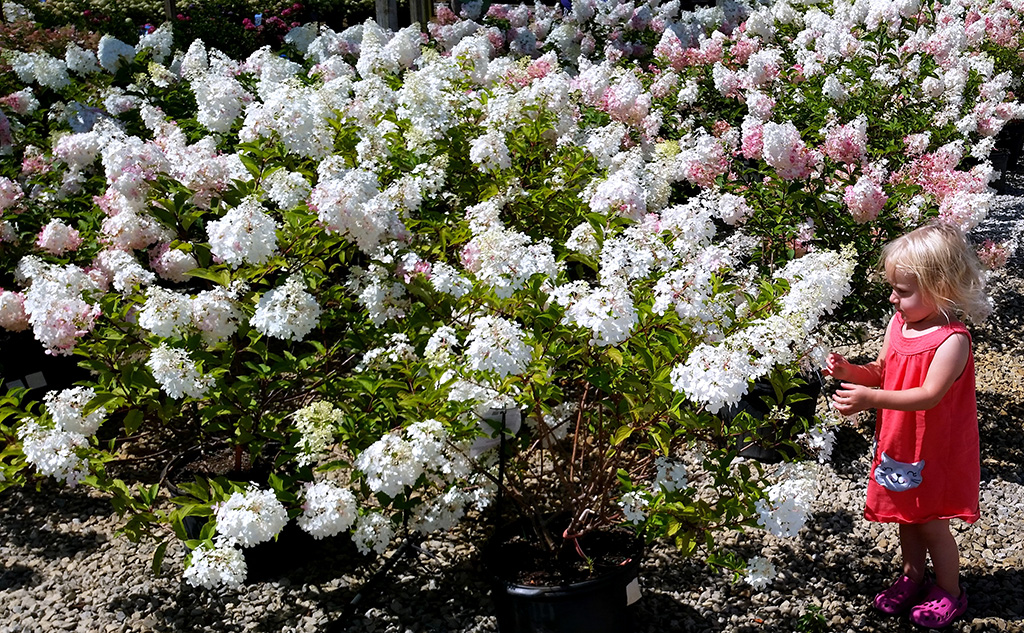 'Hydrangea Paniculata' sounds pretty fancy. Native to Japan and China, these panicled Hydrangea differ from their big-leafed sisters. They can grow in full sun and can be a large multi-stemmed shrub or a single stemmed, small tree.
One of my favorite Hydrangea Paniculatas is called 'Vanilla Strawberry'. This easy-growing, sun-loving example was discovered in France. It features enormous flower heads that bloom green and transition over the season from green to a creamy white, then to a blushy pink and ending the season in a rich, rose red color. Not only do the blooms change color as they mature, but the entire shrub changes its habits. Because the bloom heads are so large and therefore heavy the branches begin to droop. Meanwhile, new flower heads continue to appear with the full range of colors from green to carmine. With every glance a different look appears all summer long.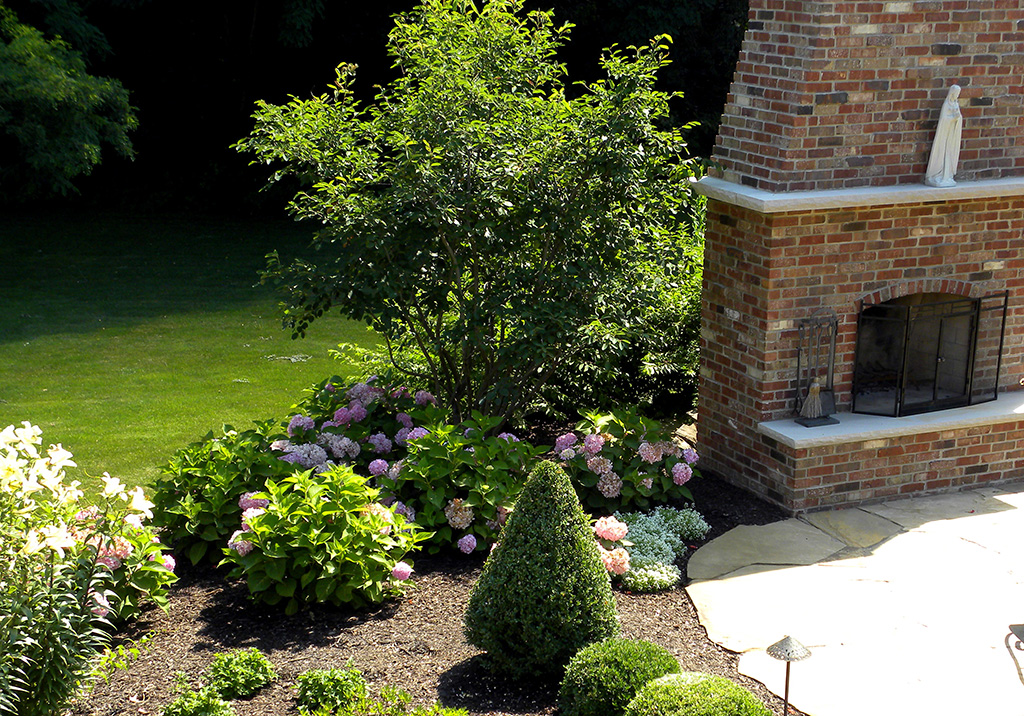 This next find is an almost magical panicle worthy of a special place. 'Fire & Ice' changes bloom color every few weeks. The blooms start out crystal white. Then blushes of pink transform to a cotton candy pink. In late summer and throughout autumn the flowers take on a deep shade of magenta that borders on burgundy. It is a stunning transformation. This ultra-compact Hydrangea is just right for any garden or as a foundation to build upon. It is best to place this beauty near a window or somewhere else where you can see it transform from day to day.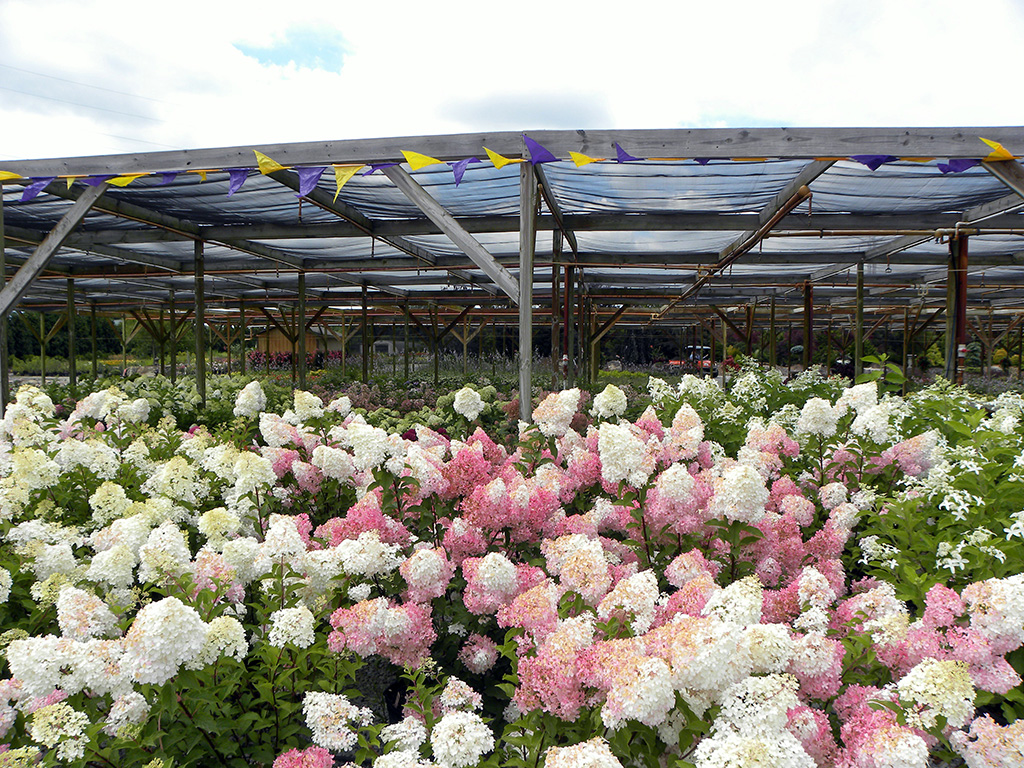 Another panicle Hydrangea, 'Pinky Winky', has an unusual name and flower. Large white panicles grow through summer. As summer turns to fall the base of the flower changes to pink while the flower continues to grow a pure white tip. The result is a dashing two-tone flower that can reach up to 16″ in length.
This has been a brief look at 'Hydrangea Paniculata'. Other versions to explore are 'Bombshell', 'Sweet Summer', and 'Quickfire'. Even though their name sounds fancy, these power house Hydrangeas provide late summer blooms when few other shrubs are flowering. For this reason alone they are a popular choice in our designs.
---
---