Turning An Ugly Duckling Into A Beautiful Swan
Tuesday, April 2nd, 2013
HardscapesLandscapingWater Feature
---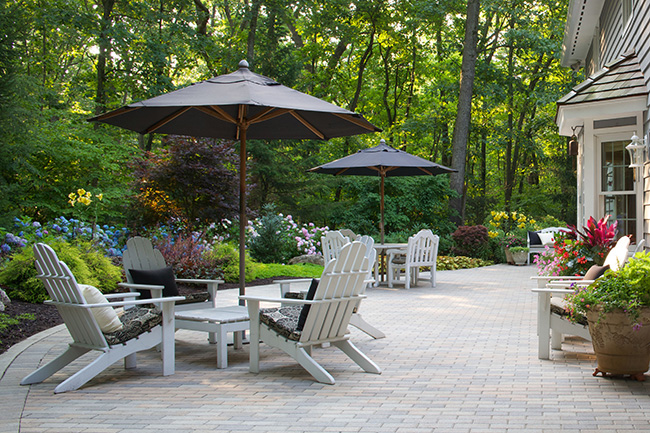 The not so twisted tale of Larry & Dot
Over the years I have had the pleasure of working with and getting to know thousands of wonderful people. While we are on the cutting edge of design, plant materials, and technique there eventually becomes a time when things need to be freshened up. A client that I have worked with since 1987 called for just such an update. They removed the deck in their yard and were looking to relandscape the area.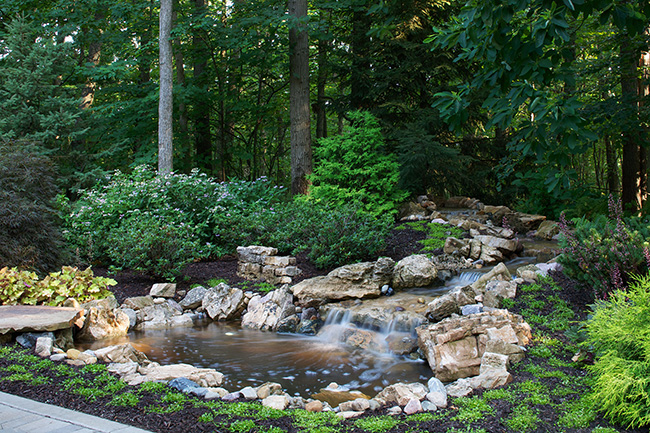 I went out to visit them the next day. As we caught up on the times and chatted about life we discussed what they wanted to do with their yard. We took a look around and discussed several ideas. Since I have known this couple for so it was easy to know what they were looking for. I drew up a rough sketch featuring a small waterfall and pond along with undulating planting beds with specimen trees, evergreens, and ground covers. They loved it. The only stipulation on getting the job was that it needed to be finished by Memorial Day weekend for a large, family get-together. Of course, we finished the project on time and the weekend festivities went off without a hitch. A few weeks into summer the couple gave me a call just to chat. They were absolutely thrilled with their back yard. All the years they had been in their home they had never used their back yard other than sitting on the deck. It was a wasted space for them. They now spend as much time out there as meteorologically possible. The clients said if they could sleep out there they would.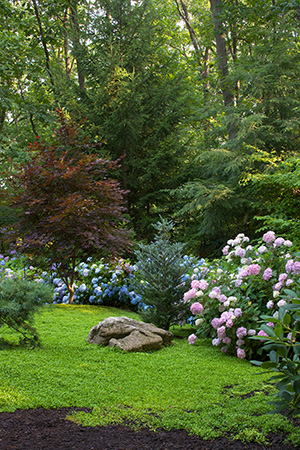 I know this couple very well so figuring out their style was easy. When I meet with new clients the "homework session" is very important. I use the first couple meeting to get to know you and figure out what direction would be best for you. My goal is to create a design that not only looks beautiful, but also fits your personality. A successful project fits the property, the client, and represents Small's Landscaping and our quest for quality and ingenuity. When these factors align we have a client for life. With that in mind I send a hearty 'Thank You' to all of our clients through the years.
---
---